Welcome to A&N Private and Corporate Investigations...
Confidentiality and integrity assured - not just good, the BEST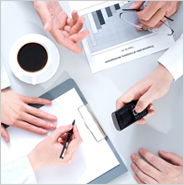 A&N are Surveillance and Investigation Specialists who provide a UK wide service to Members of the Public, Corporate Clients, Solicitors, Insurance Companies, their agents and Local Authorities.
All fees are negotiable. Many are on a NO WIN NO FEE basis.
"There are no hidden charges or spiralling costs and all investigations are conducted ethically and with complete integrity"

Our guarantee is that all evidence obtained will be of the highest standard and legally compliant. It will be presented in a manner that will to be acceptable as evidence in any Criminal, Civil, Matrimonial Court or Tribunal.
A&N's principals and all associates are extremely experienced Detectives, each having served a minimum of 30 years in the investigation of serious and series crime for the Police and Government Agencies.
Contact A&N: